California Driving Lessons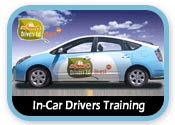 Your Driving School choice is one of the most important decisions you'll make for your teenager when you consider your child will spend hours behind the wheel with an instructor, forming driving habits they will keep for the remainder of their life. With LA-DriversEd.com, we've teamed up with Drivers Ed Direct, a California Department of Motor Vehicles Licensed Driver Training Provider with a reputation for being the most qualified and affordable in-car drivers training provider for CA. You'll receive the best instruction, provided by our team qualified female and male instructors who use 2005-2009 hybrid training vehicles to teach today's teenagers both basic and advanced driving maneuvers.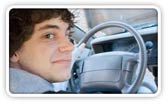 Benefits of Our Behind the Wheel Lessons
Learn how to navigate parking lots safely and park successfully between other vehicles


We teach students to developing a good driving attitude that is both courteous to other drivers and utilizes defensive driving techniques


We offer additional DMV Drive Test Lessons that allow students to prepare for their DMV road test and then actually take the DMV test in our training vehicle. We'll pick you up!


Learn it all: Rules of the road, street sign meanings, right-of-way procedures, and how to handle obstacles
The Smart Choice in California Driving School Lessons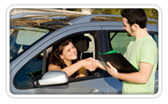 Our training vehicles are equipped with dual brakes, front and side airbags, and anti-lock brakes


Teens get more for their training dollar with Driver Ed Direct's focus on Defensive Driving (emphasized via the IPDE Training Methodology)


We offer the signature DMV Refresher course which is specifically designed to help students succeed on their DMV Road Test


Get access to online resources to further develop you driving experience: parking simulation game, drunk driving resources, and drivers ed videos