DMV Licensed Driving School | Driving Lessons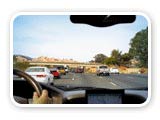 At LA-DriversEd.com, we have teamed up with Drivers Ed Direct, a DMV licensed driving school for the entire state of California. That means we can offer you everything you need to become a safe, licensed driver. We have a DMV approved online drivers ed course that fulfills CA requirements for earning your permit and DMV licensed driving school in-car lessons that can fulfill your licensing requirements. Combine that with our new hybrid training vehicles, licensed instructors, and online resources and you've got the best full service driving school in California.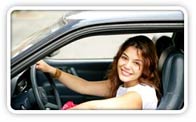 Why We Have The Best Drivers Training In California
We offer the signature DMV Refresher course which is specifically designed to help students succeed on their DMV Road Test


Teens get more for their training dollar with Driver Ed Direct's focus on Defensive Driving (emphasized via the IPDE Training Methodology)


All of our Instructors are DMV licensed and have extensive in car training


Our training vehicles are equipped with dual brakes, front and side airbags, and anti-lock brakes
Get The Most Out of Your Drivers Training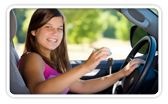 We Discuss the IPDE (Identify, Predict, Decide, Execute) Defensive Driving methodology to make your teen a safer driver


Basic Driving Package includes an "introduction to the Freeway" which entails merging onto the freeway, driving on the freeway, discussing freeway basics, and exiting freeway


We offer additional DMV Drive Test Lessons that allow students to prepare for their DMV road test and then actually take the DMV test in our training vehicle. We'll pick you up!


Learn it all: Rules of the road, street sign meanings, right-of-way procedures, and how to handle obstacles